CLARA
Table Top - Perfect for small offices, restaurants and salons

Sleek design featuring a backlit panel for extended branding opportunities. Clara is perfect for small to medium clients. You can serve approximately 90 cups of espresso based product before refilling is required a very simple operation!


20-30 employees
90 beverages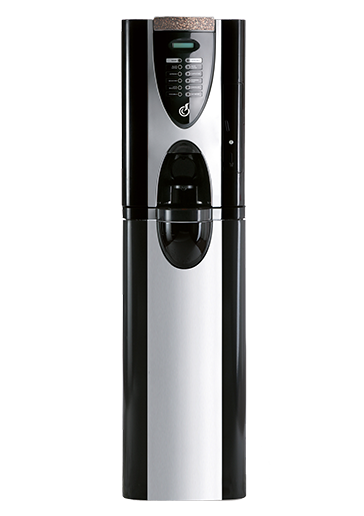 AIVA
Table Top or Cabinet Models - Ideal for companies that have medium to high volume
Designed for small office spaces and staff rooms as well as larger volume restaurants Aiva can be installed as a table top or cabinet model and plumbed water program. She can serve approximately 150 cups of espresso based product before re-filling is required.


30-40 employees
150 beverages
JOEY
Floor Model -  ideal for retail arenas and large warehouses
Considered the 'Ferrari' of super automatic espresso systems - World wide! Ideal for medium to high volume businesses and those who require a combination of invoicing and direct payment options.  It features a high definition monitor that creates promotional value for your busines


50+ employees
220 beverages
Try Insta Barista free of charge

Enjoying a fresh cup of organic coffee is easier than ever. We are offering a free trial of one of our Insta Barista systems in your office.​ Contact us today to claim your free Insta Barista or to ask us any questions you may have.
Thank you! Your submission has been received!
Oops! Something went wrong while submitting the form.
SUBSCRIBE TO OUR NEWSLETTER
By subscribing to our newsletter, you will always be informed of Insta Barista's new features and products. You will also be notified about our contests or promotional events.
Oops! Something went wrong while submitting the form.
Address
78 George St, Suite 204,
Ottawa, Ontario, K1N 5W1